It can be challenging to write a conclusion for a research paper. But we've got you covered. The importance of writing a great conclusion paragraph, how to write one, and some recommendations to help you are all covered in this how-to guide.
This study's findings reveal some intriguing details about the cognitive and physiological repercussions of missing meals. Restatement: Identify your subject once again in the conclusion. Contrary to our expectations, a person who has not eaten in a long time may be able to concentrate extremely well. When taking a long exam or spending long hours at a tiresome activity that needs persistence, however, not eating for a short period of time might be detrimental, as seen by the 12-hour group's performance on the perseverance assignment. Many people—students, working mothers, and the people who fast, to name a few—have to deal with inadvertent or purposeful short-term food restriction. Summary: Since this is a research paper, you need to summarize your findings. This study, as well as future studies, will add to our understanding of the drawbacks — and potential benefits — of missing meals. The study's mixed findings imply that we still have a lot to learn about short-term food deprivation. Importance: You need to emphasize the importance of your research to make your reader remember your work.
All of these ideas and viewpoints are combined to form a unified message. Sagan exemplified the qualities of a scientist and thinker. Restatement: Identify your subject once again in the conclusion. He was a logical, skeptical, and inquisitive person whose voice is greatly neglected in today's society and existence. His efforts to promote scientific literacy have had a long-term impact and made significant contributions to human understanding. Summary: Since this is a research paper, you need to summarize your findings. He will be remembered as a scientist and human being who was both brilliant and thoughtful. Importance: You need to emphasize the importance of your research to make your reader remember your work.
Importance of a great conclusion
A well-written conclusion paragraph gives you multiple opportunities to convey to the reader your general comprehension of the research subject. These are some of them:
The conclusion, like the introduction, provides an opportunity to make a lasting impact on the reader. This can be done by highlighting essential points in your analysis or findings.
The conclusion is an opportunity to address the "so what?" question quickly by situating the paper in the context of previous research on the issue you've looked at.
Don't be afraid to speak up. The conclusion is an opportunity for you to expand on the relevance of your findings.
This does not mean that you should introduce fresh material (which you should avoid!) but rather that you should provide new insight and innovative techniques for contextualizing the research topic based on your findings.
Different types of research paper conclusions
The steps outlined below will show you how to write a strong conclusion for any research paper.
Steps on how to write a conclusion
Step 1: Restate your research topic
If you're restating a topic you've already addressed, avoid expressing it exactly the same way you did in the introduction. Preferably, you'll come up with a new method to connect the more complex ideas addressed in the body to the problem.
Example
Since 2010, increased water pollution has resulted in a decline in aquatic fauna as well as an increase in hazardous drinking water.
Step 2: Write a summary of your paper's major ideas
After that, you might summarize your research paper's major ideas.
Example
More and more contaminants are entering our freshwater supplies as sugar growing expands. This increase in pollution has resulted in significant declines in marine life, fish extinction, increasing respiratory disease in local communities, and a scarcity of clean drinking water.
Step 3: Link the key points' importance or outcomes
You might highlight the relevance of these ideas after outlining the key points of your argument.
Example
Ecologists and marine biologists are continuing to monitor water quality as researchers look for strategies to prevent pollution run-off from commercial farms. The EPA believes that this research will lead to a reduction in pollution concentrations in our freshwater systems in the future.
Step 4: Conclude your ideas
You can include a call to action or a suggestion in your conclusion to encourage your readers to think about your argument further. This section can also be used to address any unresolved questions from your paper's body paragraphs.
Example
Our freshwater ecologies and drinking water supplies will inevitably deteriorate if we are unable to fight the negative impacts of industrial farming on our clean water. More research and innovation are needed to keep our water pure while also serving our economy's agricultural requirements.
Things to avoid in conclusion
Don't begin your conclusion with terms like "In conclusion," "In summary," "In closing," and so on. While this may be a successful transition during an oral presentation, it does not work as well on paper since your readers will be able to determine which section of your article they are reading.
The body paragraphs should contain all the important information. The conclusion is not the place to provide new information since it is where you should explain the importance of your research topic to your audience.
The conclusion of your research paper should be brief and simple. Avoid spending too much time on descriptions that should have been included in the body paragraphs of your paper, such as describing your research's methodology and findings in depth.
Important
While your conclusion should provide a brief overview of your study, the focus should be on the insights, assessments, implications, and other findings.
The purpose of your conclusion, like the rest of your research paper, is to be analytical rather than emotional. Avoid using emotional phrases to appeal to the emotions of your readers since this will detract from what should be a rational and scientific research study.
Frequently Asked Questions
Thank you for reading. If you need further information, feel free to have a look at our essay samples or contact us at live chat.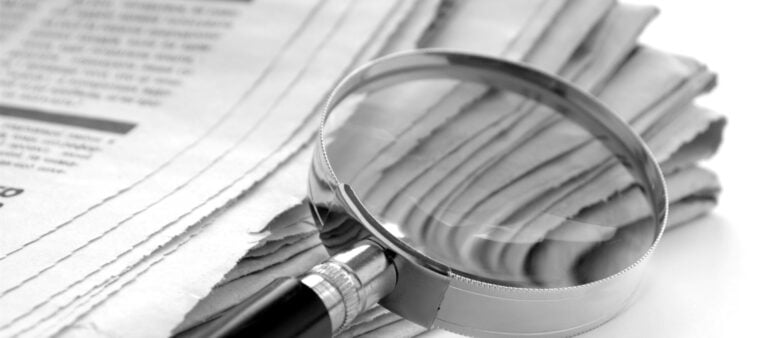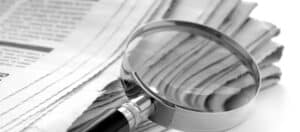 This article will guide you on how to write a horror story. You will learn how to plan your setting, characters, and outline and see examples of exposition, rising action, climax, falling action, and resolution. 
Read More »