APA (American Psychological Association) style is a very popular academic writing style commonly used in social sciences.
It is essential to properly cite the sources you used in your paper to avoid plagiarism. There are some basic guidelines and rules that you should follow, and we are here to help you with them.
The citation guide we offer in this article is based on the latest APA version: The 7th edition of the APA Publication Manual (2020).
There are four essential components to APA Format citation:
In this guideline, you'll find out how to correctly place these components in your APA format citations. First, let's find out how to do in-text citations and then move on to the essential components of APA format.
How to do in-text citations
In-text citations are a must in APA Style after using a quote or paraphrase from another person's work. Basically, you must give a reference every time you paraphrase or quote another person's ideas in your academic essay.
There are two different forms of in-text citations:
When in-text citing works with two authors, do the following for parenthetical citation:
OR you should do the following for narrative citation:
As you probably noticed, we used an ampersand (&) in parenthetical citation while we used 'and' in narrative citation.
Citing three or more authors
When in-text citing works with three or more authors, do the following for parenthetical citation:
OR you should do the following for narrative citation:
When in-text citing a work of an unknown author, use the source title. For example: ("How to Cite Sources in APA Format," 2021).
Citing organizations as authors
If the work you are citing has an organization as an author, write the full name of the organization. Note that if the organization has an abbreviation, you should also add it to your in-text citation.
You can only use the abbreviation of your source after your first citation. However, note that if there is another organization with the same abbreviation, do not use only the abbreviation as it can cause ambiguity.
You should always try to find the primary source and cite it during the writing process. However, in case you fail to access the primary source, use the phrase "as cited in."
Parenthetical citation
Arguments regarding the issue… (Garcia, 2019, as cited in Johnson, 2021).
Narrative citation
Garcia (as cited in Johnson, 2021) argues that…
Do not forget to identify the primary source in your citation.
In case the author's name is a username such as a Twitter handle, include the username while maintaining the @ symbol. Furthermore, if you know the real name of the owner, provide the real name and then add the username in brackets.
Citing different author roles
In case contributors have additional roles other than "author," add a description of their additional roles in parentheses. After providing the author's last name and their description as an author (A. A.), simply add:
Citing electronic sources
As electronic sources have started replacing printed sources each day, it is essential to know how to in-text cite electronic sources in the 7th edition of APA.
You should cite electronic sources the way you would other sources if the author and date are provided. Follow these instructions for in-text citing web pages:
If you've understood how to deal with the author(s) in your APA citation, let's move on to the second part: Dates!
The date should come after the author in your citation, and it means different things for different works.
A retrieval date marks the date that you found out the information. It should be included in your citation after the title and before the URL.
You can use the retrieval date in your citation if the information you found may change over time.
In case you don't have access to the publication date, write "n.d" (no date) for the publication date. See Abbreviations in the APA Style section for more information on abbreviations.
In case you are unfortunate enough to deal with this complication, use lower-case letters (see capitalization rules and heading rules) to differentiate between the two works. To do so, just assign the works with different letters (a, b, c) in the order they are listed in your Reference List.
To assign letters in both your reference list and in-text citations, you should order the works by their titles without regarding "A," "An," and "The."
There is an important factor when writing titles: Determine whether your source is a work that is a part of a whole or not.
If it is part of a whole:
Bradley, C. (2021). Into the Tone World: Little Huey Creative Music Orchestra. In Universal Tonality: The Life and Music of William Parker (pp. 194–215). Duke University Press.
Pro tip
If the page numbers are not provided, add the "." after the title of the whole. However, if it is provided, add it after the page numbers.
When you need to identify your source, describe it in brackets after the title and before the period. Capitalize the first word but do not underline or italicize it.
Schostakowitsch: 7. Sinfonie (»Leningrader«) ∙ hr-Sinfonieorchester ∙ Klaus Mäkelä. (2019, November 12). [Video]. YouTube. https://youtube.com/watch?v=GB3zR_X25UU
The source is important in determining where you can retrieve the work. If possible, to identify a source, there are many elements you should add to your citations.
If the work you are citing is a whole work, try to follow this order in your citation:
As explained in the above section, your source may be a part of a whole work. If so, try to follow this order in your citation:
Abbreviations and example references list
Below is an example of a Reference List. Since each source is from a different category (a journal article, a serial, a document, an image, a book, and a book chapter), you can observe the different ways to cite your sources.
A reference list must list every source you used in your academic paper. It must contain the author(s) name(s), date of publication, title, and, if found, more information regarding the source. An APA reference list must follow these rules:
In case there are multiple works by the same author:
Your reference list must include complete references for all in-text references used. This is particularly important since it counts as plagiarism if you don't include all the sources when writing an essay or research paper.
Pro tip
You can always use a browser extension to automatically create citations in APA style.
It is vital to give credit to the original authors of ideas and quotes. If you follow these tips, it is not difficult to cite in your APA-styled paper. Now, it's time to start citing those sources.
Frequently Asked Questions
Thank you for reading. If you need further information, feel free to have a look at our essay samples or contact us at live chat.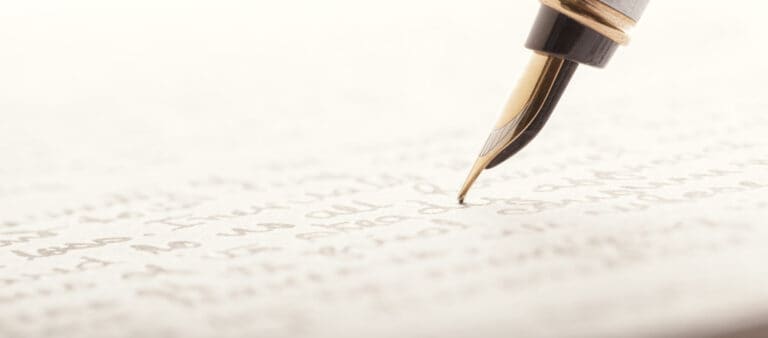 An autobiography essay is one of the most common types of essays assigned in schools or required for college applications. It is about your personal experiences or a specific event, but not a story of your whole life.
Read More »