The most important point of a college application essay is to boost the interest of the reader and make them want to know more.
Writing a college application essay is somewhat different than writing an academic essay.
For college application essays, you don't need to analyze other people's opinions or compose yours, and you're not supposed to use references here.
Understanding the instructions
Be careful about the instructions of your application. Make sure to check if you're given any prompt and/or a set of questions to be answered. Also, check if you are supposed to write in a particularly given format (APA, MLA, etc.).
If you are not given a specific format, the following is generally preferred as default:
College application essay best practices
Pro tip
Be sincere, conclusive, and exact. Don't understate or overstate yourself.
Once again, you don't need to use any references. Simply focus on the best practices above.
Step 2: Create a flow and tell a story
Designing a storyline for your essay is always a good idea. Reading a paper that mentions different parts of a story might be hard to understand. So it's always better to follow an outline or flow. 
Therefore, make sure to structure your essay either in a form from "specific to general" or "general to specific". This way, it will be much easier for readers to understand.
Below, you'll see some paragraph examples for each part of your college application essay, don't forget to have a look at them before writing.
Step 3: College application essay introduction
The first paragraph of your essay is always the introduction. In this part, you are expected to introduce yourself, your educational background and professional experiences.
Important
Don't forget that this paragraph is just an introduction. Don't spend all your words on this part.
You can start with a specific example from your past and open up the story. Below, you'll see a short example.
As a mechanical engineering student candidate, other than my time in class, I had my most productive hours during my extracurricular work in the school's mechanical laboratory. Introduction: Introduce yourself in a subtle way by talking about your potential major etc. After my junior year, I participated in extracurricular activities for three years until I was graduated and mostly practiced 3D design by CAD. Background: State your educational background. Honestly, I owe a good part of my good grades in mathematics and physics classes to my 3D design practices. Experiences: Lastly, state your professional experiences related to your field.
Or start in a general manner and then narrow your story down
Engineering is a concept that covers a quite wide range of topics such as chemistry, mechanical, electric, and nano-technology. Hook: Intrigue the reader with a general concept without giving personal information. Being an engineer does not only mean successfully completing a set of courses. Instead, an engineer should be passionate about science, mathematics, optimization, and so on. Personal opinion: Present your insight about the field which is you are also related. In my case, I have always liked to design and build basic machinery out of different parts that were available to me. Personal experience: Talk about your experiences in the field.
These two examples of an introduction explain the reader the structure of your story. As you see, it is either from general to specific or specific to general.
In the body paragraph, you're expected to open your story up and give some details such as your educational background and/or professional experiences.
As a result of my interest in design and inventions, I discovered my engineering interest while I was in high school. Topic sentence: This will define the topic of your paragraph. I had extensive engineering research and actually completed a term-project on engineering branches. At the same time, I was a freshman in high school. After I researched engineering branches, I decided to become a mechanical engineer and started to concentrate on science classes. Experiences: You state your academic and professional experiences and continue further.
Above is an example of a paragraph opening in the body. After such openings, you're expected to detail your story in your studies and how you succeeded.
Pro tip
This essay is neither a resume nor a user guide for you. So instead of just listing the courses you succeeded in, talk about your experiences while you succeed in your academic and professional career.
Step 5: College application essay conclusion
As you see, the conclusion is the part where you wrap up your story. The most important thing to keep in mind here is not to fall into repetition.
After all, by studying mechanical engineering, I have accomplished one of the goals in my life. I discovered my talent and interest early, which helped me create a dream and pursue it. My hard work brought success, and I studied in the top-ranking college of the state. Details of my success in my college studies could be found in my attached transcript. Summary: Summarize the main points of your application essay, emphasize your success once again. I believe that my success distinguishes me from other applicants and makes me a strong candidate for the applied position. I look forward to studying in your college in the mechanical engineering department and further proving myself and providing benefit for the future of the earth. Final sentences:Finish the conclusion by stating your motivation and with a memorable line.
Rule of thumb
Paraphrasing your statements and briefly talking about your future plans is a good idea for the conclusion paragraph.
Step 5: Proofread and revise
The last step is proofreading and revising if needed. This part is generally underestimated. However, it might be the most crucial part of a successful college application essay.
A typo or a grammatical mistake like wrong tenses, capitalization, heading structure, English consistency, etc. would not be wanted after all this effort, right?
Don't hesitate to use simple language. As long as you aren't applying to a Ph.D. program in literature or linguistics, your main concern should be a smooth and understandable essay.
Lastly, follow these steps above to make sure you did a decent proofread and revised if necessary.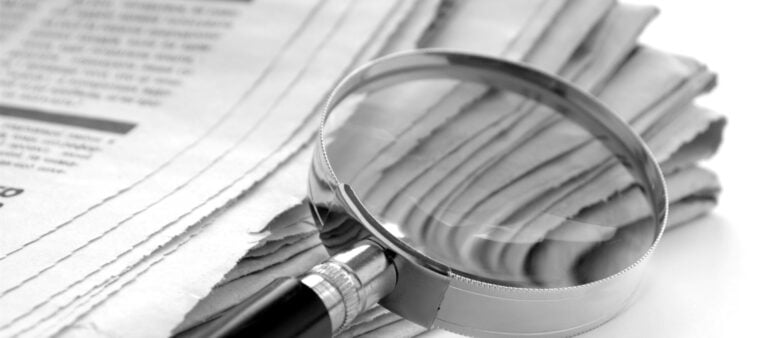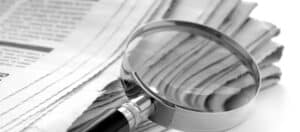 This article will guide you on how to write a horror story. You will learn how to plan your setting, characters, and outline and see examples of exposition, rising action, climax, falling action, and resolution. 
Read More »