There is a number of documents that are asked from the applicant while applying for a scholarship or to a graduate program.
Although these documents might vary from one institution to another, the applicant is often asked for a list of grades or a transcript in other words, and a statement of purpose, which is also called a statement of intent or a motivation letter.
For some, the writing process is a challenging duty itself. However, it is easier than it looks if you know the basic tricks and essential points. This article will help you write your own statement of purpose for grad school application step by step.
A statement of purpose (SOP) or (application essay, personal background, objectives for graduate study, or cover letter) is an academic essay in which you tell about yourself to the reader. 
Therefore, it is better to know essay basics before you start with your statement of purpose.
Basics of a statement of purpose
Important
A statement of purpose shouldn't be mistaken for a personal statement. Even though they sound similar in terms of their names, a personal statement concentrates on the person (the applicant), and a statement of purpose concentrates on the intention of the person.
Format of a statement of purpose is as follows:
Content of your statement of purpose is expected to answer the following four questions:
Step 2: Introduce yourself
First of all, think of your statement of purpose as an explanation of your resume. Here, include reasons why you've selected the courses on your transcript, your source of success in your training or internship, your professional experience, and any scholarships you have earned. However, don't forget to keep it brief.
I have always been a passionate music listener. However, it took 15 years until I started playing music. Hook: Your opening sentence needs to trigger the reader to continue reading. I started learning music along with learning how to play the bass guitar. It was a hobby at the beginning. For almost a year, I practiced by myself in my free time after elementary school classes. Still, after a year, I decided to go after my passion that I discovered. Thus, I started taking courses from a music teacher and prepare for music school. I have completed introductory music theory courses until I graduated from elementary school with a grade of A. During this time, I mastered many techniques on bass guitar, which is my main instrument. Also, I practiced two other instruments, which are piano and cello. Thanks to my hard work, passion, and good grades in elementary school, I was awarded a musicians' scholarship in high school. Personal introduction: You present your enthusiasm and academic development.
In this part of your SOP, mention the most related and advantageous parts of your past. Lastly, use formal language similar to the rest of the statement.
Important
Don't forget that you aren't writing to the Queen of England. Therefore, this is the part that you could pick up some sympathy.
Step 3: Highlight your strengths
This is the part that you concentrate on your skills and advertise them to the admission committee.
A content as following would give you the advantage over other applicants:
As of now, I have been reading and playing music for over ten years, six of which are as a professional. I have studied stage performance on bass guitar at Berklee Music School for four years and was graduated as an honor student. The sole reason for my desire to do a masters' degree at the Royal College of Music is that I am ambitious to improve my skills and contribute to music theory and the art of performing on the bass instruments at the world-wide known source of art since 1822. Experience: You broadly speak about your experiences within the field.
During my time at BSM, I have completed all my theoretical and performing courses with grades over B+ or higher. Moreover, I have selected cello, classical music composition, and articulation in music as elective courses and received the highest grades. Achievements: You mention your academic achievements.
Besides private classes, masterclasses, and music classes in my high school and the successful study at the BSM that I completed with an honorary degree, I always looked for playing alongside other musicians, which is the best way for a player to improve his or her skills. Therefore, I played in many bands and performed in lots of events since I started playing. During my high school times, I even played along with some local professionals in the town fest. Also, I participated in the music competition that is organized in the state annually. Further achievements: You give more examples to highlight your competency and skills for the program.
A one to three paragraphs long body part would be okay. Don't forget this is the part that you detail your qualifications and professional abilities. 
Step 4: State your interest
This part of your statement of purpose moves the focus from applicant to the institution and the program that you apply to. That's why, this part requires a good deal of research.
Checklist for the interests part
Important
In this part, avoid polishing the institution and the program. Don't forget that the people at the institution and the admission committee know who they are, and they don't ask for a statement of compliment.
Once again, this is the part of your SOP that you focus on the institution and your motivation, and it should be around one-fourth of the whole paper. Below, you'll find a brief example:
Example
In this part, avoid polishing the institution and the program. Don't forget that the people at the institution and the admission committee know who they are, and they don't ask for a statement of compliment.
Step 5: Conclude with your future plans
As you've introduced yourself and explained the reasons why you are interested in the institution and the program, it's time to paint the picture of a possible future. 
Lastly, I believe that the passion that has brought me to this point helped me succeed at one of the most selective music schools globally, and improving myself in my field will never slow down. Motivation: You state your motivation by summarizing your points. Instead, with the contribution of the Royal Academy of Music, my passion will ascend even higher, and I will climb over my own goals and imagination. As music is an art with endless probabilities and combinations, I think my maximum potential will come out at the Royal Academy of Music. Competency: Higlight why you're a good fit to the instutition. Whatsmore, my experiences, academic success, and competencies could be considered a promise for what I am capable of. Concluding sentence: Conclude your SOP with strong and memorable sentences.
Step 6: Proofread your paper
The last, and maybe the most underestimated part of a successful statement of purpose is to check and proofread your paper. Don't hesitate to use a simple language.
As long as you aren't applying to a Ph.D. program in literature or linguistics, your main focus is to create smooth and understandable statements (see common academic words).
Do's and dont's of statement of purpose
Frequently Asked Questions
Thank you for reading. If you need further information, feel free to have a look at our essay samples or contact us at live chat.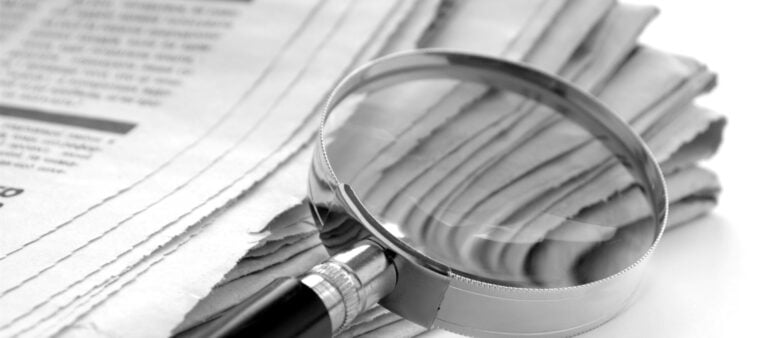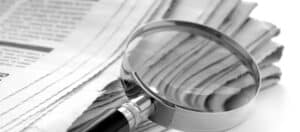 This article will guide you on how to write a horror story. You will learn how to plan your setting, characters, and outline and see examples of exposition, rising action, climax, falling action, and resolution. 
Read More »