Students may be required to submit letters of recommendation and transcripts in order to qualify for scholarships, whether private or publicly sponsored.
But one thing is certain: almost any admission requires a well-written academic essay. How do you make your scholarship essay stand out and the writing process go more smoothly? Try checking out the resources and suggestions we've listed for you.
Step 1: What is a scholarship essay?
A scholarship essay is simply the opportunity to persuade the admissions committee to award you a scholarship. The committee will give you an essay prompt to respond to. It may be something straightforward and open-ended, such as:
It could also be something more complex, like:
As you've seen, some prompts give you a lot of flexibility in crafting your answer, while others have more direction on the subject they want you to explore. Some prompts require you to answer several questions, while some only ask one.
Now, there are the steps you can follow to write a brilliant scholarship essay that will get you the scholarship you want.
Step 2: Scholarship essay example
You can see an example scholarship essay below. This is written based on the prompt:
For me, nothing is more critical than to stop racism and racial injustice in America. Opening sentence: Strong opening sentence that shows the candidate's idealism. This sentence also provides a personal background. Yes, we do seem to have the same rights as white people on paper. But in practice, this is not the case. People tell me to get over this, but how can I get over a hardship I still face on a daily basis? Personal information: Personal information about the candidate that creates an emotional bond with the committee. Today, black teenagers are four times more likely to be in prison than white teenagers. Statistics: Including statistics to make the essay more reliable. Even this statistic only shows that we as blacks still face racial discrimination, and we need to do something about it. Concluding sentence: A strong concluding sentence of your introduction.
In order to achieve this, I plan on using one of the strongest tools of our day: social media. People use social media to solve societal problems every day. Goals: Follows the prompt effectively and explains the plan behind what is aimed to be achieved.
I will inspire a new wave of transformation in our country by raising awareness of racial discrimination occurring everywhere. In addition, I would draw the interest of millions and encourage activism against this subject worldwide if I could have access to the influence of celebrities in my campaign. Detail: Provides further detail about the plan since this aspect is essential for the prompt.
I am aware that social media can only deal with these problems to a limited extent since not everyone can afford to have Internet access. Acknowledging challenges: Acknowledges the possible challenge with the plan, as the prompt requires.
However, I hope my initiative will encourage those who have access to change by inspiring us to be together on a worldwide basis in this matter. I expect negativity and critique from others who either don't think this problem exists or don't believe in our cause. Still, if it ensures that culture as a whole is irrevocably able to grow in order to recognize distinctions within itself, I am prepared to meet it. Personality statement: Shows determination, and therefore reveals certain qualities about their personality that makes them an ideal candidate.
Step 3: Planning your essay
In this step, we will show you how to plan your essay in detail. Follow these well to facilitate the writing process.
If you wait until the last moment, the quality of your scholarship essay will probably not be great.
Follow the directions and respond to the prompt
While it may seem to be one of the most apparent scholarship essay tips, several applicants make their first mistake (see common mistakes of academic writing) before even starting: they do not read the directions carefully.
Choose a subject that you're passionate about
Consider recycling a previously written essay
Research the organization
Step 4: Writing your essay
Now that we know how to plan for our essay, let's get to the actual writing.
Create a powerful introduction paragraph
The introduction is one of your essay's main elements because it pulls the reader into it and convinces them to keep reading. Therefore, you should create a strong introduction paragraph.
The second sentence gives the reader more to look forward to; it piques their interest in how and why your life changed during your journey. It poses unanswered questions to the readers, who must continue reading to discover the answers.
In general, you'll want to give your reader a taste of what to expect from your academic essay in the introduction paragraph.
Create an outline to maintain a coherent structure
Following the introduction, it's crucial to ensure that the committee can easily follow along with your scholarship essay. Creating a basic outline is a perfect way to ensure that they do.

Pro tip
Providing as much information as possible will help make your argument simpler or more convincing. However, providing too much detail will result in a confusing essay.
Show emotions and personality
Showing your feelings is a perfect way to create an emotional bond with the scholarship committee.
Step 5: Proofreading and editing
Proofreading is one of the essential steps of any kind of essay. Here are some tips for you in your proofreading process.
You can ask yourself these questions to make the proofreading easier:
After you're sure that you followed all the instructions, you can ask yourself another question:
Now we know how to write an great scholarship essay. Make sure to follow these steps very carefully so you can get the dream scholarship you desire and deserve!
Frequently Asked Questions
Thank you for reading. If you need further information, feel free to have a look at our essay samples or contact us at live chat.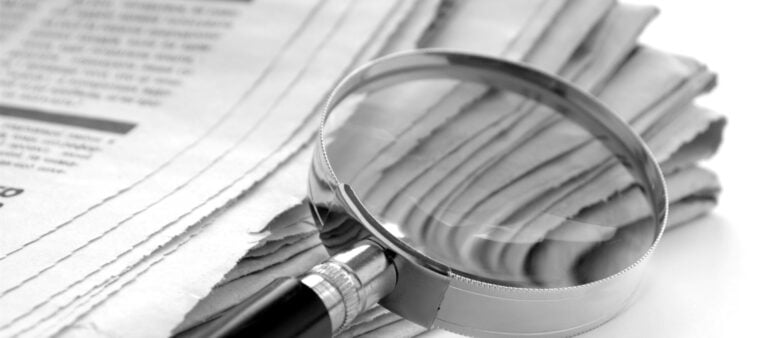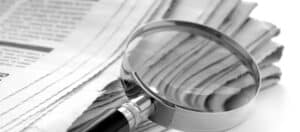 This article will guide you on how to write a horror story. You will learn how to plan your setting, characters, and outline and see examples of exposition, rising action, climax, falling action, and resolution. 
Read More »