An essay outline is a strategy for structuring and organizing the key points of your essay into sections, making it easier for you to compose an essay.
Before you begin writing an essay, you might be asked to create an essay outline as a separate assignment. But, even if you aren't required to do so, creating an outline as part of the writing process is a smart idea.
Here are few reasons why you should write an essay outline:
Essential parts of an essay
Your essay's introduction and thesis statement will be stated here. As you may know, essays cannot exist without a thesis statement; thus, including a thesis statement in your outline will help you in supporting it in each paragraph of your essay's body.
The body of your essay will generally include at least three paragraphs, and you need to include each one in the outline.
Write a topic sentence with a statement related to your thesis for each paragraph, along with all the supporting evidence: statistics, facts, explanations, and other evidence you'll need to prove the topic sentence of this paragraph.
Here's where you'll put the final touches on your paper. Reaffirm your thesis and the purpose of your paper in your conclusion.
You need to include all these parts in your outline.

This is how the structure of your outline is supposed to look. You need to multiply the steps in the body if you have more than one body paragraph.
Pro tip
You do not have to form complete sentences in your outline. It's just an outline, so arrange claims and facts in whichever way seems most natural and understandable to you.
Now that we clearly know what to expect when we create an essay outline, we can continue with the steps for creating one. Before you start outlining, there are a few things you should do.
Steps on writing an outline
Step 1: Understand your assignment
Step 2: Decide on the purpose of your essay
"What is the purpose of my essay?" is a question that needs to be answered. Do you want to educate, convince, or just entertain your readers?
You'll know what thesis to suggest, what writing methods to use, and how to depict analysis in your paper based on the purpose.
Step 3: Identify the audience
Yes, your essay will be read and evaluated by a teacher; but, who do you actually choose to read your essay?
Answering these questions will help you form your toning in the essay.
Pro tip
To find references for your essay, use reputable sources such as Google Scholar or JSTOR. You will need to include them in your outline.
Step 4: State your thesis statement
You can begin structuring your essay outline after you've written your thesis statement.
Important
A thesis statement should be debatable and contain enough information to tempt readers to become emotionally invested in your writing.
Choose an outline structure
There are two main structures for an essay outline: alphanumeric and decimal structures.
In the example provided above, we have used the alphanumeric format since it is more common.
However, if you want to illustrate how your theories are connected, you can use a decimal structure for your outline. Let's compare these two.
This is the most popular outline structure, and most people will recognize it right away. You apply the formatting in the following order:
Alphanumeric structure example
A decimal outline is a structure of outlining that indicates how each section of a paper connects to the others. Transition sentences are quite useful with this type.
A decimal outline is similar to an alphanumeric outline, but it varies in that it uses decimals to indicate headings and subheadings.
Decimal Structure Example
It's now time to fill in the sections on your essay outline.
Start by outlining your introduction
Outline the body of your essay
For each paragraph, include:
The more information you have in your outline, the easier it will be to form your thoughts when you write.
You should also compose a transition sentence for each paragraph to have a smooth structure and overview.
Outline your essay's conclusion
Write a closing sentence, which is a sentence that discusses the significance of your thesis and offers answers to the issue you discussed in the essay.
Frequently Asked Questions
Thank you for reading. If you need further information, feel free to have a look at our essay samples or contact us at live chat.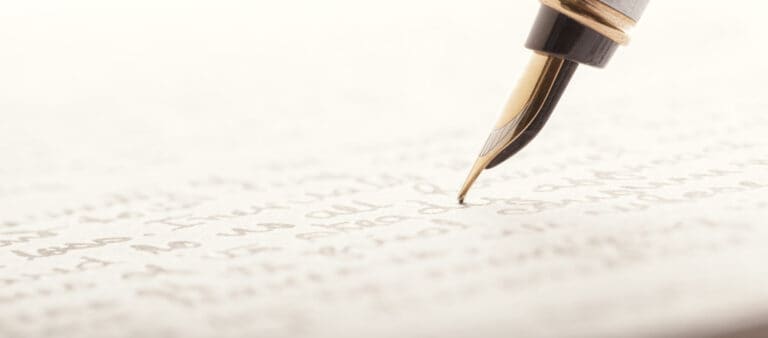 An autobiography essay is one of the most common types of essays assigned in schools or required for college applications. It is about your personal experiences or a specific event, but not a story of your whole life.
Read More »