A thesis statement is a sentence that summarizes your essay's main argument. It's generally at the end of the introduction paragraph.
Based on the type of essay, your thesis statement will be slightly different. However, the thesis statement should still mention the key point you wish to make.
Things to know before starting
Why do you need a thesis statement in your essay?
Important
You should not confuse a "thesis statement" with a "thesis." A thesis is a term used by seniors to describe their final paper before graduation. That isn't what we're discussing here. Instead, we're talking about a single statement that connects an argument's key points.
Now, let's go over the steps of writing a good thesis statement.
Step 1: Ask yourself a question
Starting with a question can always help you create your thesis statement more easily. This question will take you to a core concept for your essay and will direct your study.
Argumentative essay question examples
Expository essay question examples
Literary analysis essay question examples
Pro tip
Note that all of these example questions lead you to think about a number of points, therefore helping you craft your thesis statement more easily.
Step 2: Write your answer
You should formulate a partial response to this question after some preliminary research. It can be a basic answer at this stage. The function of the question will be that it can direct the analysis and writing process.
Now let's try to give answers to the questions we have written above.
Argumentative essay answer examples
Expository essay answer examples
Literary analysis essay answer examples
Step 3: Thesis statement examples
Now you need to think about why you chose this answer and how you can persuade your reader to agree with you.
Your answer can become more comprehensive when you learn more about your essay topic and start writing.
Strong vs. weak thesis statements
A strong thesis statement should clearly state your point of view on a subject.
If you're writing a report for a health class, for example, you may be asked to review a common weight-loss product. Here are a couple of thesis statements to consider:
Strong - Makes a stance and is descriptive
Strawberry Herb Tea Supplement poses a risk to consumers because it encourages rapid weight loss, which results in the loss of muscle and lean body mass.
Weak - Does not take a firm position
The Strawberry Herb Tea Supplement has both positive and negative qualities.
One key argument is stated in a strong thesis statement. For example, if the paper has more than one key concept, the reader can become confused about the subject.
Weak - The reader is unsure what the topic is
Companies can take advantage of the Internet's marketing power, and Facebook accounts can serve as both advertisements and customer service.
Strong - Two concepts are interrelated for a single idea
Since the Internet has so much marketing power, businesses can take advantage of it by creating Facebook accounts that provide both advertisement and customer service.
As new statistics indicate that dog owners live up to 24 percent longer than people without furry friends, there's no wonder that a dog can provide a number of physical and mental health advantages to its owner. Hook: Introduction sentences. These advantages are a more active lifestyle, a social network of other pet owners, companionship, and a sense of mission. Thesis statement: The thesis statement comes at the end of the introduction after you've introduced the subject and provided some context on the argument.
Step 4: Tips for thesis statements
One method for composing a thesis statement is to use the formula below. It's also great for topic sentences, which are the first few sentences of a body paragraph.
Proof, accurate facts, or a decision that your audience can readily agree with.
Your examination, stance, or perspective on the observation, which your audience may or may not agree with.
The most critical elements for a thesis statement are formed by combining these two elements.
Dos and don'ts of writing a thesis statement
General misconceptions about thesis statements
This is a good place to put a thesis statement, but it isn't the only one. Some theses may be expressed in the first few sentences of an essay; some require a paragraph or two of introduction, and some may not be completely formed until the end.
What matters the most is that you make a clear statement. If you need more than one sentence, use two or three.
While it's a good idea to draft a thesis argument early on in a major project, refining a thesis is an integral part of working your way through your thoughts.
The key points suggest that the essay would justify and support their claim, but they do not have to be in any particular number.
Frequently Asked Questions
Thank you for reading. If you need further information, feel free to have a look at our essay samples or contact us at live chat.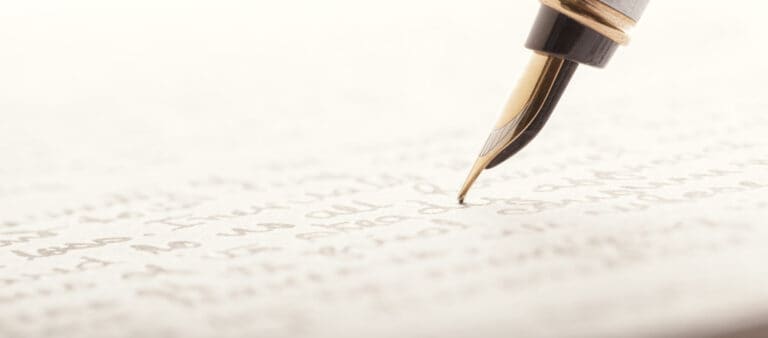 An autobiography essay is one of the most common types of essays assigned in schools or required for college applications. It is about your personal experiences or a specific event, but not a story of your whole life.
Read More »