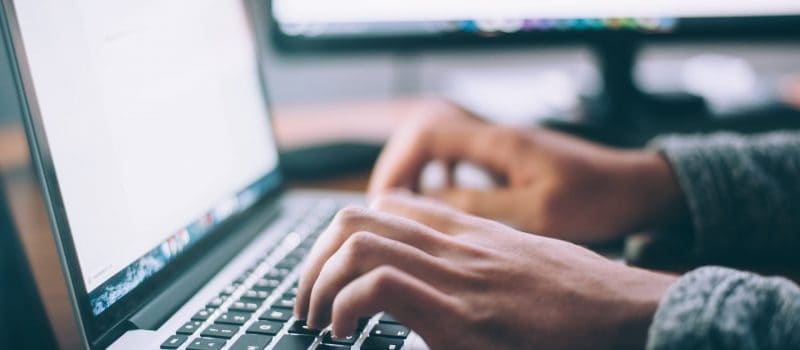 Law Abiding Citizen Analysis & Summary
Law Abiding Citizen Summary: Introduction
Law Abiding Citizen was directed by F. Gary Gray in 2009. The movie criticizes the American justice system, and the storyline discusses corrupted law enforcements who settle with murderers for their own reputation. In this direction, this paper focuses on analyzing the Law Abiding Citizen movie. More specifically, this paper revolves around the narrative, editing, mis-en-scene, and cinematography of the movie. Firstly, Law Abiding Citizen movie's narrative is concentrated on the cause and effect because as they mainly organize the movie's storyline (Mooney n.p). That is, cause and effect create connections with the narrative. After all, in the movie, Cylde Shelton becomes a mass murderer, and his plans for committing these murders represents the national art of crime.
Body Paragraphs
One can highlight that American crime genre concentrates on explicit killing and torturing scenes (Crane 10). One the other hand, when mass population tends to watch crime movie, crime rates proportionally and surprisingly decreases (Dahl 6). Therefore, one can highlight that violence in crime movie affects audience's behaviors in real life. At the beginning of the movie, Cylde Shelton has a great life; he has a daughter and a wife. They are living happily. He is in the basement with his daughter, and while he is working on a project, his daughter makes him a bracelet. More specifically, the bracelet is one of the key objects in the movie because as time passes, his bracelet becomes a significant object for him.
One can infer that narrative of Cylde Shelton starts with traumatic events that occur in the first sequence of the movie because he witnesses his daughter and wife's murder. More specifically, when he is in the basement with his daughter, they hear the doorbell ring. He opens the door, and the minute he opens it, Darby hits him with a baseball bat, and he stabs Cylde (1m 40s).
Darby and Ames tie his hand, and they attack Cyldes wife. Darby stabs her and ties her hand. After this, he attempts to rape, but Cyldes daughter walks in, and Darby goes after her. This sequence ends with Cyldes blackout, and the audience does not learn what happens until the prosecutor talks about the case with his colleagues. Nick Rice is the prosecutor of the case, and he makes a decision that will hunt him later. More specifically, he settles with Darby and Ames sentences to the death penalty (5m 58s). The main reason for settling with Darby is the lack of evidence for the case, but the audience knows that Darby is guilty of murders. Eventually, Darby testifies against Ames, and he only goes to prison for 3 years. In other words, the murderer gets away with murder, but Cylde has other plans for bringing justice for his family. Therefore, in the third sequence, time passes ten years forward, and Nick's daughter grows up.
One can imply that Clyde wants to bring justice for his family, and through his perspective, Darby is not the only one who is guilty because Nick and others settle down with the murderer, and they do not bring justice to the murder of Clyde's family. Therefore, Clyde organizes a plan that will bring justice to his family's murder. He starts by killing Darby and Ames. After that, he commits many murders that include the judge, district attorney, Bill Reynolds, and Nick's coworkers.
Also, one can highlight that Clyde acts according to his plan, and there are details in his murders. For instance, he films Darby's murder and sends it to Nick's house, and her daughter watch the tape (33m 01s- 34m 49s). In this scene, when Nick's daughter received the film, the audience knows for sure that she receives the murder tape because Clyde films the murder. The audience also begins to understand that sending the tape is a small detail in his bigger plan. Similarly, one can suggest that Law Abiding Citizen is about a good man who becomes a mass murderer due to lack of justice. He does not seek revenge; he seeks justice for his family's murder. Also, he knows that the corrupted law system is hurting others who are victims because this system settles down with murderers.
Film editing is part of post-production, or everything that goes on after the actual shooting of the film stops ("What is Film," n.p). In Law Abiding Citizen, there are creative editing techniques. In this sense, editing has become a hallmark for Hollywood filmmaking (Keil, 160). For examining editing in the movie, one should concentrate on analyzing a scene. Therefore, I chose Ames's murder scene that occurs between 15m 36s and 19m 26s. Also, his execution scene represents a theme in American crime films (Sarat 3).
This scene includes parallel editing and sound effects. In this sense, this type of editing includes a cut between two different scenes that are happening at the same time in different places (McAfee, n.p). In the Ames murder scene, parallel editing shows Nick's daughter's concert and classical music play while Ames is dying. The music and death penalty provoke anger in the audience because Ames is not the one who committed the murders. The audience also gets angry because Nick refuses to go to his daughter's concert; he chooses to watch Ames's death. More specifically, he is proud of seeing Ames's death because Ames reminds his high-convict rates. Therefore, this scene's editing provokes anger.
To examine mis-en-scene elements in the movie, one can concentrate on Clyde's house after he finishes torturing Darby. This scene occurs between 30m 53s and 31m 53s. In this scene, he is working on something, and he waits for his police. His house is full of books, and there is limited light coming from the window. He is wearing a yellow jacket, a casual shirt, and a jean. The composition is adequate to rule of third. More specifically, to apply the rule of thirds, the screen divides the frame into three sections vertically and three-section horizontally, then place the subject at one of the intersecting points ("Johnfmfilms," n.p). In this scene, Clyde's place represents the rule of thirds in composition. The lighting of the scene is dark. However, when he undresses and looks out the window, the scene lightens with daylight.
One can highlight that in the 21st century digitization has changed the characteristic of cinema. Therefore, the characteristics of this transformation leave open an entirely new field of visual figuration ("The New," 15). To examine cinematography in the movie, we should look at cinematograph elements. These elements are lighting, shot size, camera focus, shot composition, camera placement, and camera movement ("Cinematography Essentials," n.p). The scene's lighting includes matte gray, matte blue, and soft lights. The camera also focuses mostly on the characters' close-up shootings, and the camera is mostly placed near the characters. Camera movement is synchronous with the characters' movement. For instance, when the characters walk camera moves away from them.
There are explicit similarities between Law Abiding Citizen and Purple Noon movies because both include brilliant characters that commit murders and try to get away with it. Also, in both movies, the main characters are planning their actions. On the other hand, Lavender Hill Mob and League of Gentlemen includes other types of crimes. For instance, both movies' themes concentrate on robbing, and Law Abiding Citizen theme includes murders. Eventually, when Law Abiding Citizen is compared to Charade, one can find both thematic and stylistic differences.
Law Abiding Citizen Essay: Conclusion
To sum up, this paper focused on analyzing Law Abiding Citizen, directed by F. Gary Gray in 2009. More specifically, the movie is one of the representatives of the crime movie genre. Therefore, it concentrates on Clyde Sheldon's narrative, and he becomes a mass murderer to bring justice for his family's murder. One can infer that the movie is about a good man who becomes a mass murderer for changing the law system that settles with murderers. Eventually, this paper analyzed the movie's narrative, editing, mise-en-scene, cinematography.
References
"Cinematography Essentials: The Art and Craft." StudioBinder. 22 Nov. 2020. Web. 06 Dec. 2020.
Crane, Jonathan L. "Outsourced: Crime Stories, New World Horrors, and Genre." Studies in Popular Culture, vol. 33, no. 2, 2011, pp. 117–136. JSTOR, www.jstor.org/stable/23416387. Accessed 7 Dec. 2020.
Dahl, Gordon, and Stefano DellaVigna. "Does Movie Violence Increase Violent Crime?" The Quarterly Journal of Economics, vol. 124, no. 2, 2009, pp. 677–734. JSTOR, www.jstor.org/stable/40506241. Accessed 7 Dec. 2020.
Johnfmfilms. "What Do Filmmakers Mean When They Refer to Composition?" The Beat: A Blog by PremiumBeat. 11 Dec. 2018. Web. 06 Dec. 2020.
Keil, Charlie, and Kristen Whissel, editors. Editing and Special/Visual Effects. Rutgers University Press, 2016. JSTOR, www.jstor.org/stable/j.ctt1dwstbn. Accessed 7 Dec. 2020.
McAfee, Ryan. "13 Creative Editing Techniques Every Video Editor Should Know." Pond5 Blog. BLOG, 07 Apr. 2020. Web. 06 Dec. 2020.
Mooney, Post Author By James, America's Nightmare in Detroit: A Comparison of It Follows and Don't Breathe-PART 1 | The Inner Loop Blogsays:, Alicia Byrnesays:, Who Is the Central Character of The Exorcist? - The Infinite Elevensays:, Happy Endings Are Overrated – Alien Universesays:, and Name (required). "Film Narrative." Filmosophy. 11 Feb. 2015. Web. 06 Dec. 2020.
"The New Auteurs." 21st-Century Hollywood: Movies in the Era of Transformation, by WHEELER WINSTON DIXON and GWENDOLYN AUDREY FOSTER, Rutgers University Press, 2011, pp. 124–166. JSTOR, www.jstor.org/stable/j.ctt5hj9rm.7. Accessed 7 Dec. 2020.
Sarat, Austin, et al. "Scenes of Execution: Spectatorship, Political Responsibility, and State Killing in American Film." Law & Social Inquiry, vol. 39, no. 3, 2014, pp. 690–719., www.jstor.org/stable/24545675. Accessed 7 Dec. 2020.
"What Is Film Editing?: Arts: The Harvard Crimson." Arts | The Harvard Crimson. Web. 06 Dec. 2020.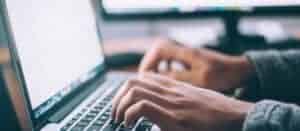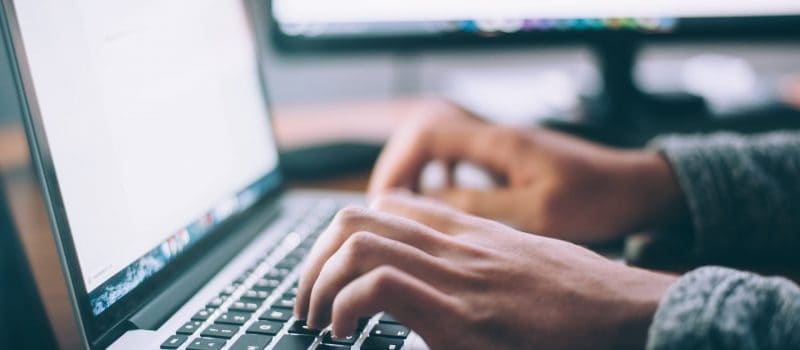 "Animal Farm" by George Orwell is a literary masterpiece that tells the story of a group of farm animals who rebel against their human farmer and establish a socialist community based on the principles of equality and mutual respect (Orwell, 1945). However, over time, the pigs who lead the revolution gradually become corrupted by power and begin to oppress and exploit the other animals, ultimately turning the farm into a totalitarian state.
Read More »