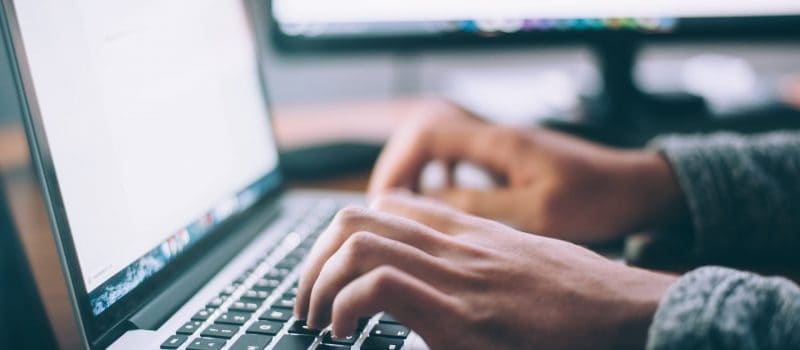 Coca Cola Research Paper: Company Overview
Coca Cola Company Overview
Inspiring moments of happiness and optimism, creating values and making a difference, and refreshing the world are among the mission of the Coca Cola Company. The vision statement of the company includes various elements for different aspects. For people, the company aims to be a great place to work where people are inspired to be the best they can be. Also, in order to anticipate and satisfy consumers' needs and desires, the company brings to the world a list of high-quality beverage brands ("Brands," 2019). Furthermore, "creating a mutual and enduring value by nurturing a network of suppliers and customers, being responsible citizens that help support and build sustainable communities to make a difference, maximizing the long-term profit to shareholders by being mindful of the all general responsibilities at the same time, and being a lean, considerably effective," and fast-moving organization are among the visions of the Coca Cola Company ("Brands," 2019, para. 3).
Coca Cola Company Description
The coca-cola company is a marketer, manufacturer, and retailer for syrups and non-alcoholic beverages. Coca Cola is the best selling and flagship product of the company; however, the company serves at least 500 brands in more than 200 countries, and every day, the company offers 1.6 billion servings ("Beverage Industry," 2020). The company is headquartered in Atlanta, Georgia, and listed on the New York Stock Exchange (NYSE). The origin of ownership is the United States, and it is geographically present in the worldwide ("Beverage Industry," 2020).
Products Offerings & Problems Solved As the world's largest beverage company, Coca Cola, offers almost 4,000 beverage options with 500 different brands. Twenty-one of these brands generate at least $1 billion in terms of retail sales annually. The company makes and distributes "Fanta, Sprite, Diet Coke, and Coca-Cola" that are four of the world's top five non-alcoholic drinks ("Non-alcoholic"). The product offerings also include Dasani, Ciel, Smart water, Minute maid, Del Valle, Simply Orange, Powerade, Vitaminwater, Fuze Beverage, Odwalla, and Honest Tea that are very famous both locally and internationally. In order to solve customer problems, the company is spending at least $2.5 billion to respond to various customer and supplier demands such as diversification of products, transportation issues, exceptional issues that customers are experiencing, etc. As there may be issues regarding vouchers coupons, winning prizes, promotions, delivery, customs clearances, and supplier issues, the company offers customer care phone numbers and its website to answer those feedbacks and solve customer and supplier issues. Furthermore, there may be some frauds on the internet trying to promote fake campaigns by using the company name. Coca Cola Company also tries to cope with these fraud attempts and help its customers.

Keys to Success Strong global presence, high utilization of fixed assets, licensed bottlers, differentiation and advertising, well-recognized and cherished brand name, retail and distribution network, breadth of the product line, and "product innovation capabilities" are among the critical factors of success ("Innovation Coca Cola," 2020).

Company History In 1886, The Coca Cola company was invented by pharmacist John Stitt Pemberton. Asa Candler that incorporated the Coca Cola Company in 1892 bought the formula and the brand in 1889. The famous Coca Cola was started to be manufactured in 1916 with its famous bottle that remains as a signature shape of the brand. Robert Woodruff, the president of the company at that time, started the expansion of the brand overseas by introducing the Coca Cola in the Olympic Games in 1928 for the first time ("History," 2020). During the 1960s, the company decided to create new beverages such as Fanta, Fresca, and Sprite. Moreover, the Minute Maid company was bought in order to add an entirely new line of business, juices. During the 1980s, the company implemented a great deal of innovation and change. The Coca Cola Company introduced Diet Coke that had later become the top low-calorie beverage in the world. The Company's presence was gradually growing worldwide year after year. As for today, with more than 1.4 billion beverage servings sold every day, the company has become the world's most ubiquitous brand ("History," 2020).

Product Lines and Brands The company makes and distributes Fanta, Sprite, Diet Coke, and Coca-Cola that are four of the world's top five non-alcoholic drinks. The product offerings also include Dasani, Ciel, Smart water, Minute maid, Del Valle, Simply Orange, Powerade, Vitaminwater, Fuze Beverage, Odwalla, and Honest Tea that are very famous both locally and internationally.
Industry Statistics
Top Beverage Competitor PepsiCo is the top beverage competitor ("About the Company," 2020).

Competitor's Product Lines & Brands Top global brands and product line of PepsiCo includes "Pepsi, Lays, Mountain Dew, Doritos, Gatorade, Tropicana, Quaker, Lipton, Starbucks Frappuccino, Aquafina, Ruffles, Cheetos, Brisk, Tostitos, Fritos, Diet Pepsi, Diet Mountain Dew, Sierra Mist, 7up, Mirinda, Walkers, and Pepsi Black" ("Product Information," 2020).

Current Brand Consumption Statistics The table shows "brand statistics" below ("Brandirectory," 2019).
Industry Analysis
Significant Trends Five major trends for the non-alcoholic beverage industry include functionality by "manufacturing stress-relievers to immune system health products, along with the fermented drinks." There is also a growing demand for personalization as a response to the increasingly complex needs of customers (Colbert, 2019). Additionally, alcohol-free alternatives are becoming an active choice for reducing alcohol consumption. Moreover, reducing plastic waste by producing carbonated soft drink bottles has gained importance and popularity among leading brands.

Historical Summary The industry was in transition in the 1940s by releasing a magazine in the post-war US. Since then, the industry has gradually expanded. In the 1950s, the soft drink industry made a comeback thanks to TV sensation all over the US. In the 1960s, cans were considerably famous in the industry, and soft drinks became part of flower children, civil rights, and Vietnam with advertisements. In the 1970s, carbonated beverages became number 1, followed by coffee, milk, tea, and juices. However, in the 1980s, the new trend was the usage of sweeteners. In the new age of the 1990s, new beverages hit the industry that was free of preservatives and artificial sweeteners. Juice became popular with sparkling options. To separate good drinks from the bad ones, vitamin and antioxidant-filled sports drinks emerged in the market.

Current Market Needs Premiumization, increased focus on health and wellness, convenience, sustainability, and being direct to customer offerings are among the current needs of the non-alcoholic beverage market in the US. The consumer tends to interest in more expensive drinks. Also, consumers are now becoming more health-conscious, resulting in high demand for healthy products.
SWOT Analysis
Strengths Large and growing market, different flavors and packages, low costs, non-alcoholic, basic customer needs

Weaknesses Adverse claims, health concerns, traditional preservation, narrow range of materials, increasing alcohol trends

Opportunities New packaging materials, "replacing alcohol drinks, further replacing of tea and coffee," establishing facts and use of potential PR ("Bus. Analysis," 2019)

Threats Environmentalism, distribution costs, soft drink in school guidelines, and health issues.
New Product Offering
New Beverage Description The new product, Coca Juice, will be 100% orange juice bottled, and distributed with the possibly lowest preservatives and other materials to maintain freshness.

Fit in Product Line As health concerns are rising among customer trends. The new product providing a 100% healthy option will be perfectly fitted in the product line of the Coca Cola company.

Product Uniqueness Coca Juice is unique because no other competitors have yet served such kind of option in the market.

New Product Packaging Coca Juice is packaged in a bottle with 330ml and 1-liter options.

Warranties & Guarantees The company guarantees the freshness of the product by creating an extensive distribution line that is supposed to distribute various types of Coca Juice products to local markets every two days.
Competitive Advantage Section 2
Target Market
The target segmentations are "health focus, variety seekers, sporty, and hold the sugar" ("Market Segmentation," 2019).

The target customer profile is health-conscious and fitness members that tend to consume juice daily.
Positioning Strategy
The competitive advantage of this product is its freshness and health-promoting nature. In the US, fresh juices are considered significantly healthy. Other competitors have certain juice products; however, none of them is 100%, without preservatives. The company will highlight the significance of rising health concerns among the US by marketing the product. "Coke Juice" is what you need now before the gym, school, and work to maintain healthy during the day.
Keys to Success
High utilization of fixed assets, licensed bottlers, differentiation, and advertising, well-recognized and cherished brand name, retail and distribution network, and sustaining well-structured fresh supplier lines are among the critical elements of success.
Marketing Objectives

Customer satisfaction: In the following year of launch, it is expected to have satisfactory new product surveys; at least 7.5 / 10.0

Social media: In the following year, the social media accounts of the new products are expected to have at least 1,000,000 followers in total.

Product Development: In 6 months after the launch of Coca Orange, Coca Apple and Coca Melon, and Coca Grape are expected to be launched as new products.

Unit Sales: In three months after the launch, 2.000,000 sold Coca Juice products are expected.

Strategies

Product Strategy The pre-title of each juice type is Coca to highlight already existing brand value. Two packaging options are available. Eco-friendly glass bottles for 330ml, and eco-friendly plastic for 1-liter bottles.

Pricing Strategy The prices for this line of product are high-segment. The product keeps up with the premiumization and health concern trends among new customers.

Placement Strategy The company will make use of the extensive current network in the US. The distribution will be more often than previous products as this product requires frequent distribution to maintain freshness.

Promotion Strategy New ads will highlight health concerns by visualizing the product in the gym, in school, or at work. Also, public relations will focus on educational institutions by providing sample products. In the three months following the launch, promotion products will be distributed along with other top-sold products.

Implementation

Marketing Campaign In addition to the promotion, as mentioned earlier, strategies, collaborations with sports clubs, social, educative communities will be provided.

Campaign Tasks Following the SWOT analysis, main objectives, market research, the target audience will be examined for brainstorming fresh advertisement ideas and the design process. Finally, relevant advertisements highlighting the rising health concerns among customers will be addressed.

Sales and Expense Forecast

Sales Forecast Within the first year of launch, 2,000,000 unit products are expected to be sold across the US.

Marketing Budget Expense $25 million is estimated to cover for marketing budget in the US.

Evaluation
Within the first year of the launch, customer satisfactory surveys, units sold, and retailer feedbacks will be analyzed. As aforementioned, a 7.5/10.0 score for feedbacks is expected.
Executive Summary
Introduction In this assignment, the Coca Cola company and its top competitor are examined in terms of the company structure, history, "comparative advantages, and product lines" in order to obtain an overview of the new product (Yoffie & Wang, 2002). Accordingly, the new product, Coca Juice, is determined to launch in the US to keep up with rising trends such as health concerns and premiumization among the new generation. ''

Analysis The current non-alcoholic beverage trends in the US reveal significant tendencies towards healthy, healthy products, and product variety. Subsequently, considering the product line of the company, the new product that covers most aspects of rising trends seems to be the best option for the new launch. The Coca Juice is designed to cover the rising customer needs by providing a variety of new products such as Coca Apple, Coca Melon, respectively. Therefore, advertisement and marketing strategy will be highly based on health concerns by promoting sports, educative, and social community activities. At first, promotion products will be given with top-sold products in order to launch the Coca Juice to more customers. Well-structured arrangements with fresh fruit suppliers will be made, and the extensive and efficient distribution network of the company will be ensured to deal with probable drawbacks upon launching.

Conclusion The new product is expected to sell 2,000,000 units within the first year of launch. 7.5/10.0 survey point of customer and retailer satisfaction is anticipated in terms of quality, service, taste, and availability. The new product aims to fulfill new trends and promote a new product line with different types of fruit juices under the Coca Juice title.
References
"About the Company." (2020) PepsiCo, Inc. Official Website, www.pepsico.com/about/about-the-company.
"Beverage Industry: History." (2020) Advertising Coca Cola.
"Brandirectory." (2019) Brandirectory, brandirectory.com/rankings/non-alcoholic-drinks-25-2018/.
"Brands." (2019) The Coca-Cola Company, www.coca-colacompany.com/packages/brands.
Bus. "SWOT Analysis of Non-Alcoholic Beverages." (2019) Businessays.net. Businessays.net, 8 Feb. 2018, businessays.net/swot-analysis-on-non-alcoholic-beverages/.
Colbert, Ross. (2019) "5 Trends Transforming the Beverage Industry." KPM.
"History." (2020) The Coca-Cola Company, www.coca-colacompany.com/history.
"Innovation at Coca-Cola." (2020) The Coca-Cola Company, https://coca-colacompany.com/innovation.
"Market Segmentation Example for Drinks - Market Segmentation Study Guide." (2019) The Full STP Process.
"Nonalcoholic Beverage Market Size, Share & Trends, Report, (2015)." Nonalcoholic Beverage Market Size, Share & Trends, Report, 2015, www.grandviewresearch.com/industry-analysis/nonalcoholic-beverage-market.
"Product Information." (2020) PepsiCo, Inc. Official Website, www.pepsico.com/brands/product-information.
Yoffie, DB, and Y Wang. (2002) "Cola Wars Continue Coke and Pepsi in the Twenty-First Century."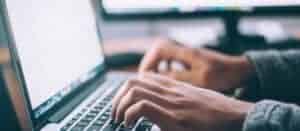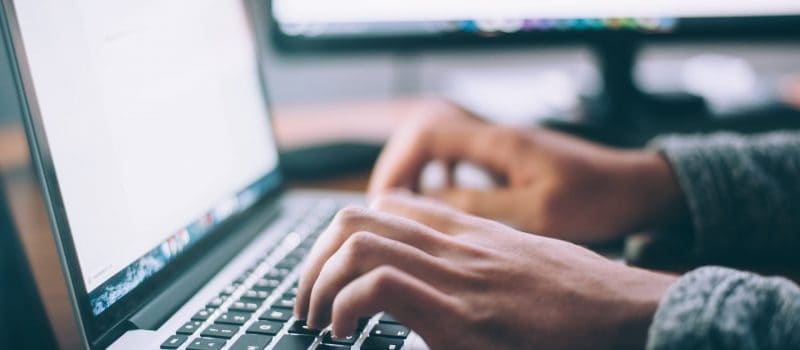 "Animal Farm" by George Orwell is a literary masterpiece that tells the story of a group of farm animals who rebel against their human farmer and establish a socialist community based on the principles of equality and mutual respect (Orwell, 1945). However, over time, the pigs who lead the revolution gradually become corrupted by power and begin to oppress and exploit the other animals, ultimately turning the farm into a totalitarian state.
Read More »