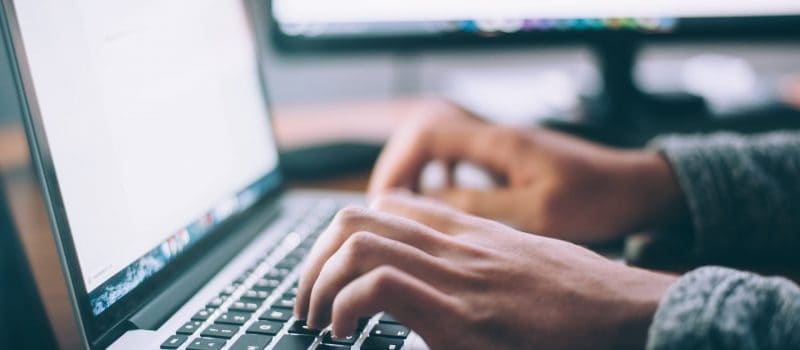 Walmart: Role of EQ in Successful Management
Walmart Essay: Introduction
Being one of the most valuable companies globally, Walmart Inc. has a lot in terms of customer service, innovation, and economics. However, it is not just numbers and ideas for developing service quality what it takes to manage the whole empire of a retail giant. According to Bloomberg International, Walmart Inc. is worth 77 Billion U.S. Dollars and employs as many as 2.2 million associates as of 2020. It requires a lot of effort, working hours, and thinking to manage and organize millions of employees. However, it is, unfortunately, not enough. In order to manage the whole company in the most efficient way possible, science and technique are essential.
Body Paragraphs
People tend to think that being the CEO of such a huge company is just about giving orders to people and waiting for the problems to be sorted out. Managing money and accounts might be just about numbers and mathematics, but managing people under certain conditions requires a good amount of psychology knowledge. The convenience of employees and psychological factors should be considered while making decisions, especially they are related to human resources. Emotional intelligence is a key feature that higher-level managers should possess in huge corporations. The higher the emotional intelligence of managers, the lower the levels of perceived stress on employees, and contrariwise (Bowen, 2019). Emotional intelligence is a very important feature to have for a leader. It is a technical term used to define the ability of a person to manage and control his or her own feelings and skill to guide the emotions of employees. Being called five building blocks, self-awareness, self-regulation, motivation, empathy, and social skills are essential to improve emotional intelligence (Brown, 2003). Self-awareness is a trait that means one is aware of his or her own qualities and is able to assess the situation that he or she is experiencing. Someone who possesses the quality of self-awareness is one step ahead of others as a manager since he or she is able to evaluate the situation faster and more accurately and is able to make useful decisions. A self-aware person could control his or her feelings in case of an experience of anger. Self-regulation is being able to adjust the words to speak and manners in accordance with the situation. This one is another quite important quality for a manager since it helps to gain control over others. Also, this feature will make an impression of reliability on others. Motivation is a feature that allows a person to keep on consistent and eliminate distractions. Motivation, naturally, provides an advantage over other people and creates an opportunity to set an example for the employees.
Motivated people are more likely to find solutions in stressful and difficult situations. Empathy is the ability to be able to think like other people. If a person could put himself or herself in another's shoes, he or she could make better decisions because of a wider point of view. Besides, empathy provides the quality of assigning correct people to suitable duties. Lastly, social skills could be considered to be the most important of all until now. Social skills are the ability to communicate your thoughts and providence. One could be very skillful; nonetheless, those skills do not put the person one step ahead of others without being able to communicate his or her ideas and strategies. Therefore, social skills convert an employee into a successful manager. These five qualities make up emotional intelligence, which is a very important quality for a CEO to possess, as explained earlier.
Having defined the major quality of emotional intelligence and features that it consists of, at this point, it is possible to analyze how to use it and what strategies are important for a retail giant such as Walmart Inc. There are five crucial factors to be enhanced with the help of correct management that is acquired thanks to emotional intelligence. The five features could be listed as fostering teamwork, strengthening interpersonal relationships, enhancing communication, increasing overall performance, and providing benefits not only for managers but also for the lower-level employees.
Since Walmart Inc. employs a hierarchical structure as a style of management, teamwork is a vital part of success. A successful team leads to a successful branch, and a successful branch leads to successful management likewise. Three features of emotional intelligence, namely, motivation, empathy, and social skills, are important to reach the top performance in terms of teamwork. A CEO should benefit from these qualities to assign the right people for the right role, know each member of the team, and accurately map goals and timelines.
Once again, due to the preferred structure of hierarchy by the company, the best motivational theory to influence the employees would be Maslow's hierarchy of needs. Grounding the motivation on Maslow's hierarchy of needs, it would be better to check on the needs of the employees and communicate the strategies to them (Kanfer, 1990). For example, the basic needs of an employee, such as duration and number of breaks, amount of off days, and salary rates, could be placed on a hierarchical chart, and the assigned duties and expectations could be matched accordingly. This way, it would be easier to explain the business strategy and plans to everyone, from the lowest level of the chain to the top-level managers. Strengthening interpersonal relationships and enhancing communication is closely related to their nature. These two important factors in a company are mostly affected by self-awareness, self-regulation, and social skills. By controlling your words as a CEO, you can communicate your intentions in the best way possible. Since the words are the base of communication, it is quite important to express your thoughts using the right words in the correct order.
Whatsmore, self-regulatory skills are essential when dealing with unexpected issues or problematic people in the workplace, which may cause stressful situations. Keeping your anger under control and temper down in all cases helps you to become a successful manager by staying positive. In addition to these, getting benefits from social skills along with self-awareness and self-regulation, a CEO or any top-tier manager could help to create the impression of shared leadership (Lyndon & Pandey, 2020). Thought of shared leadership will increase the efficiency and motivation of the managers and employees by raising the feelings of participation in management, contribution to success, and being part of a family. Creating effective teams that consist of correct people is the reward of successful interpersonal relationships and enhanced communication. Being honest with the employees you manage would make it easier for you, as a CEO, to have achieving teams that work in harmony.
Increasing overall performance, creating a favorable working place, and maximizing profits are the main reasons why CEOs are assigned and expected to make big decisions. Increasing overall performance through a company such as Walmart Inc. is a challenging duty. However, by applying correct strategies and effective people engineering. It is possible to achieve this duty. Keeping all people in a giant company can not be accomplished only by loading excessive work on the bottom-line and caring about the higher-level. Creating benefits for the bottom-line would enhance success in a company. Thanks to the happy team members and enhanced family feeling within the company. In order to maximize performance and get the most out of the potential, a system that rewards hard work would be the last touch for a perfect picture. In addition to the hierarchical chart that was built and explained to the employees, extra give-outs would create a competitive working environment for the teams and individuals. Separately for teams and individuals, a reward program could be implemented. In each store, city, and state, the best performers could be rewarded monthly with gift vouchers, an extra paycheck of a specific amount, or an extra day off. Back to back, performers could get to win augmented rewards as well. Introducing a multiplier into the rewarding system would make everyone chase the program even more.
Walmart Essay Example: Conclusion
To sum up, it is essential to have emotional intelligence and to get benefit from the building blocks of it. Being a successful manager and a CEO, later on, starts with managing your feelings, words, and manners. To be able to manage millions of employees, you have to be able to manage yourself with success in the first place. Self-awareness and self-regulation are two key points to be a CEO that achieves his or her goals. However, these are not enough. Having a good command of the literature of motivation theory, the talent of empathy and social skills are the ways to communicate your skills to employees. Being a successful CEO requires more than watching others and copying their work. People management, empathy, ability to canalize yourself and others' feelings by social skills, building a happy and competitive workplace by being innovative, and improving yourself are essential requirements for you to be an achieving CEO. You have to be hungry for success and show it to the people you manage to have managers and employees who are also hungry for success.
References
Bowen, P. W. (2019). Emotional Intelligence: Does It Really Matter?: a Guide to Coping with Stressful Experiences. Vernon Press.
Brown, R. B. (2003). Emotions and behavior: Exercises in emotional intelligence. Journal of Management Education, 27(1), 122-134.
Kanfer, R. (1990). Motivation theory and industrial and organizational psychology. Handbook of industrial and organizational psychology, 1(2), 75-130.
Lyndon, S., & Pandey, A. (2020). Emotional Intelligence & Shared Leadership: Moderating Role of Task Interdependence. Indian Journal of Industrial Relations, 55(3).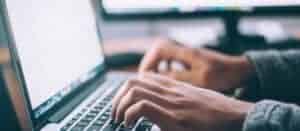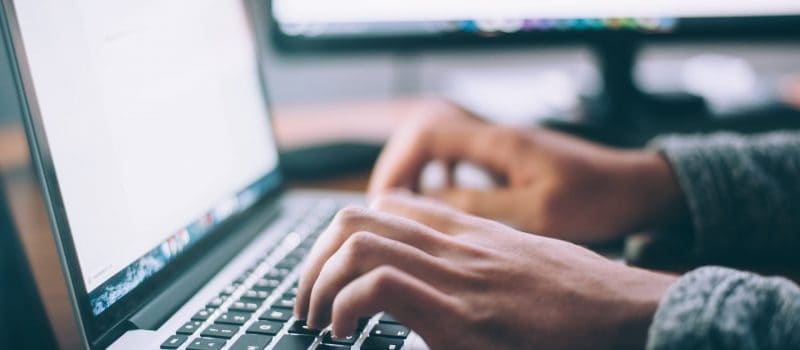 "Animal Farm" by George Orwell is a literary masterpiece that tells the story of a group of farm animals who rebel against their human farmer and establish a socialist community based on the principles of equality and mutual respect (Orwell, 1945). However, over time, the pigs who lead the revolution gradually become corrupted by power and begin to oppress and exploit the other animals, ultimately turning the farm into a totalitarian state.
Read More »