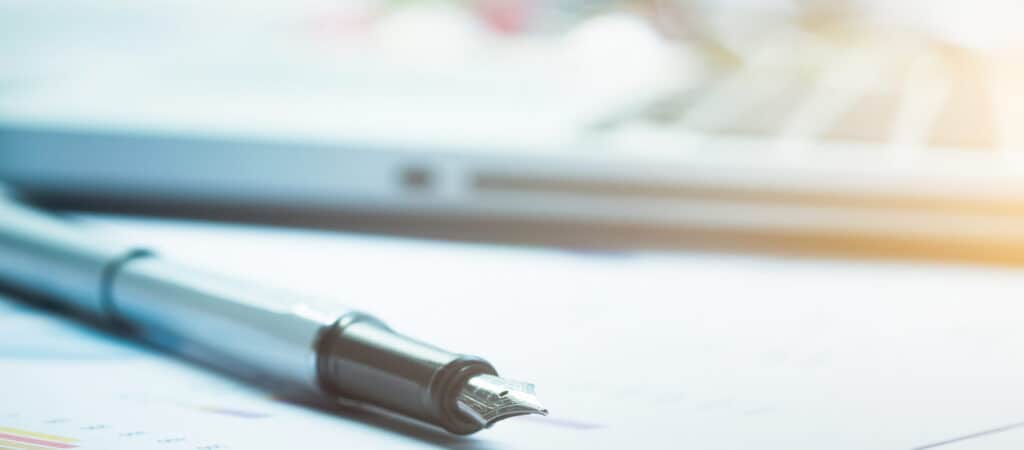 Biography essays are one of the most popular essay types assigned to students from all grades. The aim of biography essays is to familiarize the reader with a particular well-known person.
This person can be a politician, a writer, a painter, or a philosopher… The list goes on. 
The essential steps of a biography essay
The success of your biography essay is based on several factors. Let's see a few key points below to help you out before we go step by step.
Step 1: Choose the subject of your essay
The person you will be writing about should have made significant contributions to their respective field. They should also be well-known since you will need resources to find information about them.
For this guide, we will be writing our biography essay on French-Algerian philosopher and author Albert Camus. The reason why Albert Camus is a suitable topic for a biography essay is that:
You need some information about your subject. While getting this information, pay attention to two main factors: the credibility of your source and what information you should be putting in your essay.
Credibility of your source
First, you have to eliminate unreliable sources. You can evaluate the credibility by asking yourself the following questions:
If your sources check all the boxes, they are most likely reliable sources. However, if a source doesn't have any authors, has no citation, or is poorly written, consider it risky.
Information included in the essay
You should avoid including unnecessary details. Coherence is crucial for academic writing, including biography essays. Ask the questions below to filter information.
You can definitely add the information if they meet these criteria. If not, it's best to keep them out.
Example use of events in a biography essay
Now, we will be choosing information from Albert Camus' life story to include in our biography essay.
Step 3: Prepare an outline
Preparing an outline is essential for biography essays just like any other essay. You can follow your typical outline preparing process in this step because biography essays also adhere to the traditional essay structure.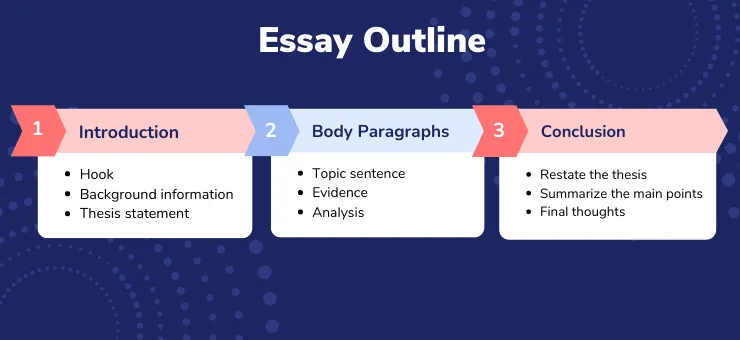 Important reminder
The structure above is widely known as the standard five-paragraph format, consisting of an introduction, three body paragraphs, and a conclusion. Preparing an outline will help you put your thoughts in line.
Step 4: Write an introduction
The introduction paragraph is crucial because it is the part that needs to grab the reader's attention. There are some methods you can use to make your introduction more interesting:
"You will never be happy if you continue to search for what happiness consists of. You will never live if you are looking for the meaning of life." This is a quote by French-Algerian philosopher, writer, and journalist Albert Camus. Camus was born in French Algeria on 7 November 1913. Opening: Intriguing quote that grabs the reader's attention and summarizes Camus' philosophy He is one of the most prominent writers of absurdist philosophical thought. Subject: A sentence which explains the subject's contribution to their field. Through his works, Camus contributed to the rise of the absurdist philosophy, which was essentially a response to nihilism. Stance: Further explanation of the subject's stance on the field He wrote works that conveyed an abiding faith in the human race's displaced but still righteous situation. Thesis statement: You highlight your stand and main focus of the essay.
Step 5: Write the body paragraphs
This is the section where the results of your research come in. Like other types of essays, body paragraphs are the central part of your biography essay (see biography essay example).
Through these paragraphs, you will discuss the milestones in your subject's life, their accomplishments, and their works.
What you need to focus on is sticking to your essay's main idea. Drifting away from it can result in a complicated essay, which is a no-no. The easiest way would be to go accordingly with the outline.
During his literary career, Camus published his works in three cycles. In each cycle, he published a novel, an essay, and a play. The first cycle of his works was on "the absurd," and they were published from 1942 to 1944. Topic sentence: Further exploration of the claim presented in the introduction. This cycle's works were some of his most significant works: The Stranger as the novel, The Myth of Sisyphus as the essay, and Caligula as the play. Camus also explored the concepts "the revolt" and "the love" through the cycle structure. Subject's accomplishments: Reveal of the subject's extensive work on the field Through his major works, Camus earned the Nobel Prize for Literature, and he then published his work named Algerian Chronicles. This work revealed his pacifist tendencies. Personal information: Brief introduction into the subject's personal reflections. After Camus' death, two more works of his were released. One is his novel titled A Happy Death and an unfinished autobiographical novel named The First Man. Some of the significant themes Camus explores through his literary career are alienation, rebellion, and guilt. Closing sentence: Information on the subject's identity.
Step 6: Write a conclusion
In your conclusion paragraph, what you need to do is to bring in your final thoughts. Do not make the mistake (see common mistakes) of merely repeating the claims you made throughout the essay.
As an alternative, you can choose to tie your subject's legacy into the current day. You can ask yourself these questions to figure out what to say in your conclusion paragraph:
Camus died on 4 January 1960, when he was only 46 years old. He died in a car crash, and many scholars point out the "absurdity" of his death. Restatement: Connection with the subject's main works Since Camus himself had previously stated that the most absurd way of dying he could think of would be a car accident, people regard his death as ironic. Today, Albert Camus is still considered to be one of the most significant thinkers of Western philosophy. Importance of the person: The subject's relevancy today He is acknowledged as one of the most critical contributors of the absurdist philosophy. He is referred to as one of the best literary writers of his genre and one of the best thinkers of his age. Closing statement: Concluding sentences by highlighting the subject's influence
Now you know all the necessary parts of a biography essay and how to write them. Remember that these steps can be used in all academic essays.
Frequently Asked Questions
How do you start a biography essay?
Start your biography essay by giving a general information about your subject, such as their profession or importance.
What is biography example?
Biography is a literary work in which a person's life is narrated. They are based on facts, and the main purpose of them is educating people about well-known individuals.
How do you write an outline for a biography?
A proper biography outline should include details about the information that will be presented in the introduction, body paragraphs, and conclusion.
Recently on Learning Center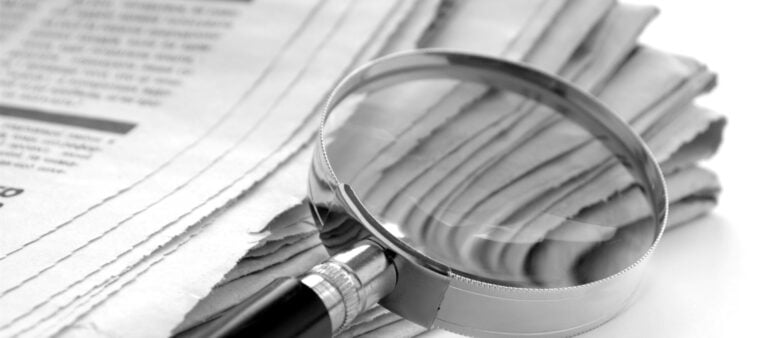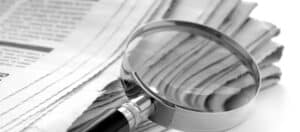 This article will guide you on how to write a horror story. You will learn how to plan your setting, characters, and outline and see examples of exposition, rising action, climax, falling action, and resolution. 
Read More »