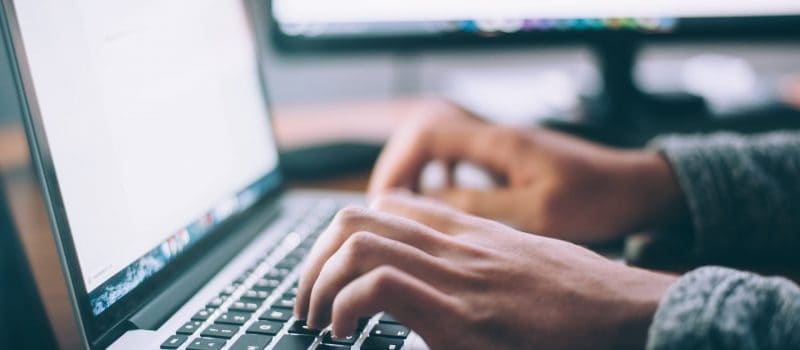 A first person essay is a type of academic essay written in the first person point of view that presents a significant lesson learned from a writer's personal experience.
The aim of a first person essay is to establish a bond with the reader. You encourage the reader to accompany you on your personal journey when writing this type of essay.
Step 1: First person essay example
You can see the following first person essay example before we go further into the steps. This will give you an overall idea of what a first person essay is.
When I think of my past life, one of the memories I remember the most vividly is my first day at school. Hook: Engaging first sentence that helps the reader grasp the importance of the event. I have always been a student that loved school and studying; I am what you might consider a nerd. Therefore, I don't think it's necessary for me to say how excited I was to start school. Personal information: Information that connects the reader with the writer.
In the weeks leading up to the first school day, I remember checking my stationary my parents had bought me for school every day and admiring them, thinking how excited I was to finally start using them. Opening sentence: Vivid explanation of the past events, creating a more appealing story. I had already learned to read and write before starting elementary school, and I could not wait to see the look on my teacher's face when I told them, "I already know this stuff!". Yes, I was an annoying kid. Insights: Insight into the writer's personality, which creates a more sincere tone. You can ask my childhood friends if you would like to hear someone else's thoughts on this; I am sure they will tell you the same thing. Concluding sentence: Casual and humorous tone that eases the reader.
You probably expect a happy first day of school story from me right now. Emotional connection: Addressing the reader, therefore strengthening the emotional connection.
The truth is far from that. As much as I was a nerd, I was a mamma's kid. Insights: Further insight into the writer's personality.
So, when my parents dropped me off at school, I started crying my eyes out. Event: Vivid description of the event.
I did not want them to leave, but I also wanted to begin my first school day. So, my mother set eyes on a blonde girl that she thought looked like a good kid and made me sit next to her. After starting to chat with my new friend, I slowly eased off and was ready to put on a show.Needless to say, that blonde girl became one of my best friends in elementary school. Feelings: Description of feelings felt by the writer. This helps strengthen the bond between the writer and the reader.
Even though it did not go quite according to my plans, I still cherish the memory of my first day at school. Concluding sentence: Concluding sentence of your paragraph which should be memorable and descriptive.
The rest of the school year was much more eventful because, being a crybaby, I started crying even at the slightest of inconvenience. Emotional connection: More insight into the writer's personality. Adding these details creates an emotional bond with the reader.
Naturally, this created a problem for my teacher and classmates, in so much that the deputy headteacher was telling kids to keep quiet, not because it disrupted the class, but because it made me cry. Emphasizing memories: Recounting of more memories in a casual tone..
Thinking back to my first school day and generally, my elementary school experience always makes me happy. Therefore, I always have so much fun talking about my school experiences. Final sentence: Your finishing sentences, make sure to make it memorable for your reader.
Step 2: Structure of a first person essay
But you should know that the style of first person essays is typically conversational.They combine a mixture of personal anecdotes, an emotional connection, and a clear point of view.
Personal pronouns are highly common in first person essays.
Pronouns such as "I," "me," and "we" must be used when writing first person essays. This contrasts with the third person point of view, which uses third person pronouns such as "he," "she," or "they."
First person essays also contrast with the second-person point of view, which uses second-person pronouns such as "you" and "yours."
Now that we have learned these details in first person essays, we can continue with the steps to write an excellent one.
Step 3: Choosing what experience to share
Almost any topic can be written in a first person essay. But this should not scare you, as we have some tactics for you to easily choose your topic.
First person essay topic examples
For this guide, we've chosen the topic of "your first day at school." Above, you'll see the example essay. When you've worked out what you want to say, move on to the next step: figure out your tone.
Before starting your first draft, you should think about your essay's tone and language (see UK and US English). Your writing style will need to change depending on the purpose of your essay.
This will persuade the reader to agree with your key argument. If you're writing a reflective essay, you may want to use satire to keep the reader entertained.
You should ask yourself these questions to see if your tone is appropriate:
If your answers to these questions are "yes," you are probably doing a good job.
Step 5: Create an outline
It's time to make a brief outline now that you've selected your topic and decided on the right tone. The outline will help you get your thoughts organized. It will also help you with the order of your headings in the writing process.

You can ask yourself these questions while creating your outline:
Step 6: Write your first draft
Now, let's get to writing. The first draft of your essay is an important step toward creating a well-thought-out and concentrated academic essay.
Important
You're not writing a thesis or research paper: Emotion, sincerity, and personal reflection should all be prominent in your essay.
Step 7: Revise your draft and finish writing
It's time to revise your essay after you've finished your draft. This is your chance to check if you have a strong point of view and your writing is clear.
Important things to consider while revising
Additionally, make sure you can say yes to these questions when proofreading your essay:
After all, write in-depth, be honest, and discuss feelings in your first person essay, and your reader will be captivated.
Frequently Asked Questions
Thank you for reading. If you need further information, feel free to have a look at our essay samples or contact us at live chat.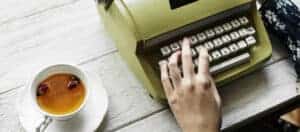 In the writing process, generating ideas is the least systematic and most innovative step. Now, let's continue with the steps you can follow in order to find a topic for your academic essay.
Read More »